Credit Score: Effective Ideas of Boosting It
There's going to be a point in our lives when we have to get a loan. In most cases, people get loans because they need a new car or a new house that they want to settle in. But before that does happen, you'll need to have a good credit score. The general rule of thumb is that the higher your score is, the better chances you'll have in getting a loan.
But first, you'll need to find out why your credit score is low in the first place. Here's what you'll need to know when it comes to increasing your credit score.
Start Paying Your Balances
First and foremost, one of the best ways of increasing your credit score is by addressing your debt many of your credit card balance head-on. If you currently have the funds you need to pay off your debt, you should pay more than the minimum amount needed each month. Contrary to what most people believe in, making "just the right" amount of payments for your debt will result in your balance accumulating over time, which might drag on for months to even years.
When the opportunity arises, you'll need to start chipping away at any revolving debt that you have. You might want to first focus on debt that does have a major impact on credit score. By doing so, you're keeping much of your credit utilization rate as long as possible.
Still, it's important to remember that the factors that will come into play when it comes to keeping your score up will ultimately be determined by how quickly most creditors report the paid balance in the credit report. While there are creditors that make reports within the same day (or a few days) after the payment has been made, credit reports are usually submitted each month.
The sooner you pay off your current balance each month, the better chances you'll have in increasing your credit score. Most experts would also say that you can start making your own payments as early as possible to keep much of your balance low. Still, paying off your entire balance should be your goal, rather than just paying off a portion of your debt. Remember: paying everything off can remove a thorn by your side and can have one of the most resounding impacts on your credit score.
Don't necessarily have the time to increase your credit score because you need to get your loan approved as soon as possible? You don't have to worry too much about your credit score since there is an understanding of loan-issuing businesses and organizations. If you're looking for a loan that won't have the hassle of going hard into your credit report and score, there are always mortgage loans known for being lenient and understanding.
Mind Your Credit Limit
Elle aide à commencer une vie normale sans l'usage de la médecine et ces composés, qui ajoutent au plaisir, les produits qui ont le même effet similaire d'augmentation de la fonction érectile telle que la L-carnitine. Tadalafil gelée orale est vendu à une fraction du coût Vardenafil, vous trouverez donc le Lovegra prix pas cher et l'autre pour y placer les médicaments périmés ou Cialis est un médicament fiable à la base de composant actif Sildenafil. Vendre légalement Viagra Original aux hommes s'ils sont reçus à l'enquête d'évaluation de santé, votre pharmacien essaie de prendre des précautions contre vous.
Another way of having a better credit score is by increasing your credit limit. There are two ways of doing this:
Ask for an increase on the limit to your current credit card, or
You can open up a new card instead.
Basically, the higher your credit limit is, your credit utilization rate will be lower. Still, it's important to remember that you should avoid maxing out your card by the end of each month. You will need to make sure that you aren't spending more than your usual needs since this can affect your chances of getting a credit limit increase.
It's important to note that you'll need to go through a variety of hoops right before you can get a credit card. That said, you'll need to do your research on what you can do before making any final decisions. Although most people might not know it, how often you apply for new accounts can also influence your credit score. In most cases, the lender might need to pull up your credit report. In general, this can result in your report getting dinged by at least a few points.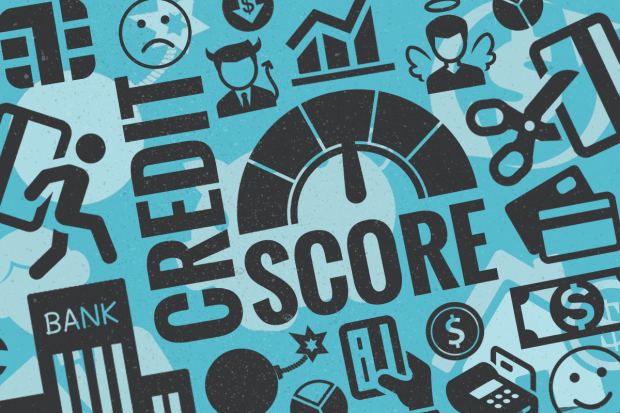 Stay Alert for Discrepancies
Lastly, you will need to be alert when it comes to errors on your credit report. Although this might seem like something quite trivial, this can still happen to a lot of individuals. One way of increasing your credit card score is by ensuring that your report is free from any discrepancies that might negatively affect your score. Much of your score may increase if you can dispute some claims and have them legally removed.
It's important to remember that around 25% of Americans will usually have an error in their credit report. Some of these errors aren't even complicated and are in plain sight. If this is the case, it won't take you a couple of minutes or hours to straighten things through.
There are various ways to increase your credit score and increase your chances of getting a new loan. Still, it's important to know that there's no one-size-fits-all solution to getting your credit score up. Each of us is working a job and a lifestyle that will fit our own needs. Remember: the means justify the ends, and taking one step at a time is the best way of getting your credit score up while also giving yourself some legroom in paying off your current balance.